North Florida is a dynamic community with a celebrated history and strong future.
Florida Schools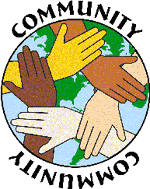 One of the most valuable things we offer to families coming to Florida is access to objective sources of elementary, middle and high school information for public, private and charter schools. Providing parents with tools that help in choosing schools and tracking school performance, and delivering access to other key resources that help new residents make informed decisions is one of the most rewarding things we do.
South Florida Government Services
You don't just move to a new area, you join a community. Here are some links to government sites you may find helpful.
Florida Entertainment
Here are some links to our top picks to area activities and entertainment resources. There is so much to do here! Enjoy!
Florida Sports
South Florida boasts great access to exciting college and professional sports teams. Use the links below to connect with activities that the sports enthusiast can be enthusiastic about! Play ball!!
Florida Important Services
Florida is supported by the full range of important services to our residents. Again - please let us know if there is anything at all we can help you find.
Florida Local News
Want to check out South Florida local and current events? Use the links below to access all the news that's fit to click!!
Florida Weather
Florida has great weather and seasons. Take a look!